Mitsubishi Motors Taps Ally on Finance
Monday, April 27, 2015
Share this article: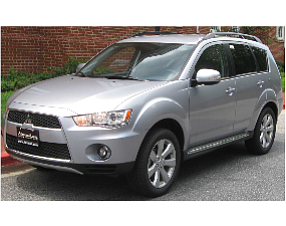 Mitsubishi Motors North America Inc. in Cypress said it will fold its in-house financing arm, Mitsubishi Motors Credit of America Inc., and rely on Detroit-based Ally Financial Inc. as its "preferred financing source."
Ally Financial, which has about $151.8 billion in assets, was one of Mitsubishi's main finance vendors. Ally will expand its current offering of services to include retail and lease financing, wholesale financing, remarketing, vehicle warranty and dealer insurance and training at nearly 380 Mitsubishi dealerships nationwide.
Mitsubishi Motors Credit's 51 employees will be reassigned to new positions either at Ally Financial or at the automaker's U.S. headquarters in Cypress.
"Mitsubishi Motors has seen resurgence in sales with five quarters of year-over-year sales increases," Don Swearingen, automaker's executive vice president, said in a statement. "As we pursue our growth plans in this dynamic landscape, we are pleased to have a financial partner like Ally that can support us with the products and services that our dealers need and that will be integral to our success."