Del Taco Buyer Ticker Changes
Monday, April 27, 2015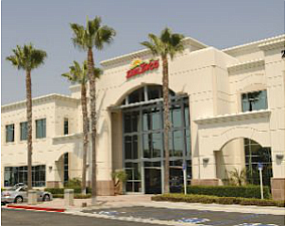 The company that plans to buy Lake Forest-based Del Taco Holdings Inc. changed its Nasdaq markets ticker symbol Tuesday morning to "TACO."
Chicago-based Levy Acquisition Corp. shares previously traded under "LEVY."
The planned change was part of a U.S. Securities and Exchange commission filing earlier this month.
Levy went public in 2013 and raised $150 million as a "blank-check" company with plans to buy a restaurant chain.
In March it said it would buy Del Taco in a deal that values the company at $500 to $550 million, a transaction set to close in June.
The new company name after the transaction will be Del Taco Restaurants Inc., Levy has said.
The chain has 547 locations in 16 states, with $622 million in systemwide sales and average unit volumes of $1.2 million.