Pac Merc Restructures SBA Group, Reports Q1 Loss
Friday, April 24, 2015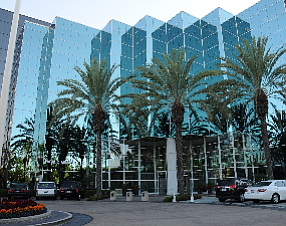 Costa Mesa-based Pacific Mercantile Bancorp Inc. swung to a loss in the first quarter, affected by a one-time cost related to a "strategic realignment" of its Small Business Administration lending group.
It reported net loss of $85,000 versus net income of $451,000 in the same period a year earlier.
The bank discontinued its business of funding broker-originated SBA loans, citing that broker relationships "generally did not result in the bank having the borrower's full banking relationship," which was "not in line with our strategy of transitioning to a relationship-oriented commercial banking model."
The bank terminated the 15 employees in its SBA group and incurred personnel expense, including $611,000 in severance pay.
"We do not expect any additional expenses to be incurred as a result of this decision," the bank said in a statement. "The bank continues to be in good standing with the SBA as a preferred lender, and we will continue to originate 7(a) and SBA 504 loans through our core relationship banking strategy."
Pacific Mercantile had about $8.1 million in net interest income in the first quarter, up 4% from a year earlier, helped by a higher average loan balance during the quarter.
Noninterest income was $882,000, down 32% year-over-year.
Assets totaled $1.1 billion as of March 31, about flat from a year earlier.
Loans totaled $827.8 million, up 8% year-over-year.
Deposits totaled $886 million, up 4% year-over-year. Noninterest-bearing deposits made up about 27% of the total, compared with 23% a year earlier.
Chief Executive Steven Buster pointed to "a continuation of our strong commercial loan production" and said the bank expects "to see growth in net interest income resulting from higher loan balances [and] increasing noninterest income as we resume selling our SBA loan production, higher levels of efficiency, and lower credit costs."