Edwards Posts Profit
Originally published April 23, 2015 at 3 p.m., updated April 23, 2015 at 4:37 p.m.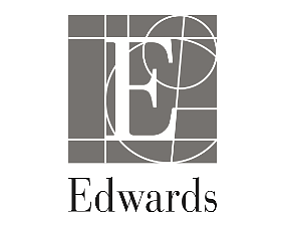 Irvine-based Edwards Lifesciences Corp. reported a profit of $123.4 million, more than double the total for the same period a year ago.
First-quarter sales grew 13% to $590.3 million.
The heart valve maker reported results after markets closed Thursday.
Edwards said that its first-quarter transcatheter heart valve sales came in at $268.5 million, 42% higher than 2014's first quarter.
Edwards also revised its 2015 profit guidance.
The company could see a profit of $452.2 million to $474.3 million for the full year, compared with a previous range of $441.2 million to $474.3 million, excluding special items, based on a Business Journal extrapolation.
The company said it expected its full-year 2015 sales to be within its original guidance of $2.3 billion to $2.5 billion.