Pacific Premier Loans, Deposits Up; Profit Down on Acquisition Costs
Wednesday, April 22, 2015
Share this article: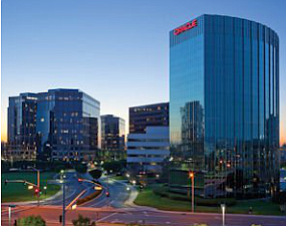 Irvine-based Pacific Premier Bancorp Inc. posted $1.8 million in first-quarter profit, down 32% from the same period a year ago.
The bank said the decrease was due in part to $4 million in merger-related costs in its buy of Independence Bank in Newport Beach. It paid about $479 million for Independence, which added $450 million in assets, including $333 million in loans outstanding and $336 million in deposits.
Pacific Premier had $21.3 million in net interest income in the first quarter after setting aside $1.8 million for potential loan losses. A year earlier, its net interest income was $15.7 million, accounting for a provision of nearly $1 million.
Noninterest income was $2 million, flat from a year earlier.
Pacific Premier's assets as of March 31 totaled $2.8 billion, up about 58% year-over-year.
Net loans held for investment at quarter-end were $2.1 billion, up 61% year-over-year. The bank had $206 million in loan originations in the quarter, a "near record high," it said.
Total deposits were $2 billion, up from $1.4 billion a year earlier. Noninterest-bearing deposits made up about 30% of that, versus about 28% a year earlier.
Chief Executive Steven Gardner said the bank has a loan pipeline that is "at the highest level in our history." He added that the expected loan growth, plus "the synergies we project from the Independence Bank acquisition," will help the bank "drive strong improvement in our overall level of profitability throughout 2015."