Allergan Laying Off 577 in Irvine
Friday, April 17, 2015
Share this article: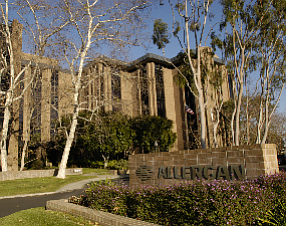 Allergan Inc., now a business unit of drugmaker Actavis PLC, will lay off 577 workers in Irvine, according to a state filing.
The layoffs are effective June 4, said a Worker Adjustment and Retraining Notification Act notice filed with the state Employment Development Department.
Allergan, which makes Botox and other drugs, last year announced a companywide reduction of about 1,500 jobs as it fought a hostile takeover bid by Canadian drug maker Valeant Pharmaceuticals International Inc. and activist investor Bill Ackman's Pershing Square Capital Management LP.
The company cut 371 Irvine jobs in November and 129 Irvine jobs in October, according to state filings. It has also laid off workers in Goleta and Carlsbad.
Actavis, which is based in Dublin and operates from New Jersey, bought Allergan in mid-November in a $72.5 billion deal.
It's unknown if the June round is the last of any announced cuts by the combined company, which is scheduled to take on the Allergan name later this year.