Habit Top Shareholder Trims Stake
Tuesday, April 14, 2015
Share this article: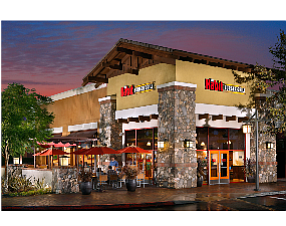 The private equity firm that has controlled Irvine-based Habit Restaurants Inc. since leading an investor group in a 2007 buyout of the fast-casual burger chain is expected to trim its holdings to less than a majority stake through a secondary share offering that's set to close tomorrow, the company and news reports said.
Habit said last week the secondary offering of 5.75 million shares—including the underwriter allotment of 750,000 shares—would begin April 10 and was expected to close April 15.
One result of the sale would be that Habit—which went public Nov. 19—would no longer be a "controlled company" under Nasdaq rules.
Greenwich, Conn.-based KarpReilly LLC had controlled 55% of voting power in Habit, in two classes of common stock. Its control is expected to be about 38% to 41% after the secondary offering, depending on whether underwriters buy their allotment.
KarpReilly is expected to remain the largest single shareholder as it relates to voting control.
Habit has traded about 4.5 million shares from Friday, April 10, through midday trading today.
Shares in the secondary offering were priced at $30.96; the stock traded at about $32.50 in midday trading Tuesday, for a market cap of about $870 million.
The company has about 100 restaurants in four states, with most locations in California.