Cajun Fusion Chain to Enter OC
Tuesday, April 14, 2015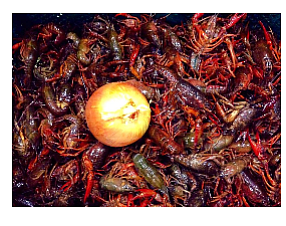 Houston-based La. Crawfish said a franchisee plans to open the chain's first restaurant in Orange County, in Anaheim, and that the company is negotiating with a Los Angeles-based restaurant operator for an area development deal to open 15 to 20 locations in the rest of OC and L.A.
The chain has six locations open—five in the Houston area and one in Temecula—with five in development—four more in Texas and the one in Anaheim, which plans a 2015 opening.
All but one are franchised locations.
The franchise fee is $35,000, royalty and marketing fees total 7%, and the total cost to open a franchise is between $180,000 and $300,000, according to Houston-based All-Star Franchise Development LLC, which is advising the chain on its expansion.
All-Star founder and President David Lee said the chain has sought sites other restaurants have left, which can cut start-up costs.
"We've been able to open for as low as $100,000," Lee said.
The chain has been popular in its Houston base, with 2,000 square-foot locations producing about $1.5 million annually.
Restaurants serve crawfish, Cajun Pho, crab, oysters, shrimp and chicken wings, in three sauces: spicy Cajun, garlic butter, and chili lime.
The chain was founded by a father-son chef team in 2010 and signed its first franchisee in 2014, Lee said.