Southwest to Set New JWA Flights
Thursday, April 9, 2015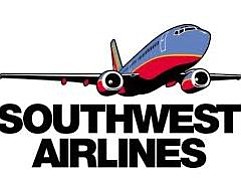 Southwest Airlines said it seeks two new routes from John Wayne Airport with flights to begin in November.
An executive of the Dallas-based airline declined to disclose the cities but said a "short-list" of four or five destinations would be whittled to two, with an announcement planned on May 13.
Andrew Watterson, senior vice president of network planning and revenue management for Southwest, was meeting here this week with convention and visitors groups, representatives from Mexico's government, and business executives to discuss new routes that are slated to start at JWA in coming months. He also gathered thoughts on what two cities are seen as favorites for additions to Southwest's service here.
Southwest begins flying this summer to Seattle, Portland, Chicago (Midway), Austin, and Puerto Vallarta, Mexico.
Those five routes will give the airline's JWA lineup 62 daily departures to 16 destinations, up from 52 flights to 11 destinations last year.
The two new routes would boost the numbers to 67 flights to 18 destinations in November, Southwest said.