Allergan Ends Legal Battle With Ackman, Valeant
Thursday, April 9, 2015
Share this article: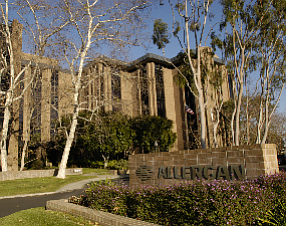 Allergan Inc., the Irvine drug maker that is now part of Dublin-based Actavis Plc., has ended its court fight with Canada-based Valeant Pharmaceuticals International Inc. and activist investor Bill Ackman's New York City-based Pershing Square Capital Management LP.
Allergan today filed papers in U.S. District Court to drop its insider trading lawsuit against Valeant and Pershing. The latter two reciprocated by surrendering their claims.
Allergan sued Valeant and Pershing last August, a few months after the pair launched a hostile takeover bid. Allergan alleged that Ackman and Pershing engaged in an "illicit insider trading scheme."
Valeant and Pershing had formed a joint venture to buy just less than 10% of Allergan before making their hostile takeover bid public in April 2014.
Actavis bought Allergan for $72.5 billion in a deal that closed last month.
It is not known whether any individual Allergan shareholders have taken any legal actions against Valeant or Pershing.