Habit Sets $175M Share Sale
Tuesday, April 7, 2015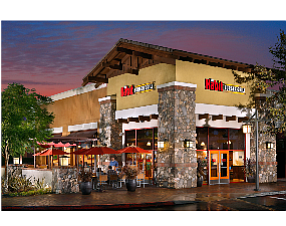 Irvine-based Habit Restaurants Inc. said it would offer up to 5.75 million shares of its Class A common stock owned by various stockholders, including some officers and directors, for sale beginning April 10 and expected to close April 15.
Underwriters of Habit's November 19, 2014, initial public offering waived the original lock-up date of May 19, 2015, for these shareholders, the company said.
The secondary offering was priced at $30.96 on April 10; shares traded about a dollar above in morning trading that day.
At that price the shares are worth about $175 million; Habit traded Friday morning at a market cap of about $830 million.
Habit went public as a "controlled company" since 55% of its voting power was controlled by Greenwich, Conn.-based private equity firm KarpReilly LLC.
The company will no longer be considered a controlled company under the Nasdaq market's corporate governance rules once the sale is complete.
Habit operates about 100 fast-casual burger restaurants in four states.