Bella Terra Gets New Ownership
Tuesday, April 7, 2015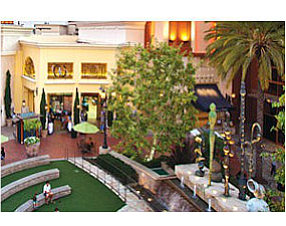 Prudential Real Estate Investors said it has acquired a 75% stake in the Bella Terra Shopping Center in Huntington Beach.
The investor, the real estate investment division of Newark, N.J.-based Prudential Financial, said it bought its stake from an institutional investor advised by Dallas-based Sarofim Realty Advisors.
Terms of the deal were not immediately disclosed. The center was valued at about $224 million a decade ago.
San Jose-based DJM Capital Partners Inc., which has owned and operated the shopping center since 2005, is retaining its 25% stake in Bella Terra and will continue to manage the property.
The new ownership group said it plans "significant enhancements" to the center over the long-term, and that it would be looking to add new tenants to the property.
Bella Terra, located next to the San Diego (405) Freeway, runs 840,909 square feet and is estimated to be one of Orange County's 20 largest shopping centers by sales.
It's the second big investment in the area for Prudential Real Estate Investors. Last year it paid $93.7 million for One Pacific Plaza, the office complex located next to the shopping center.