WonderCon to Leave Anaheim in 2016
Monday, April 6, 2015
Share this article: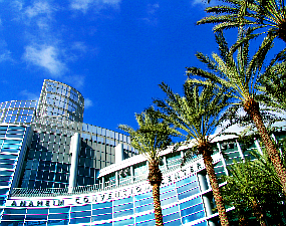 WonderCon will move from the Anaheim Convention Center to the Los Angeles Convention Center in March 2016, according to several news reports.
"WonderCon changed their dates and we tried to accommodate them but unfortunately we couldn't," said Tania Weinkle, a spokesperson for the Anaheim/Orange County Visitor & Convention Bureau.
The annual gathering for comic-book retailers was held in Anaheim for the last four years—including this past weekend. Attendance figure for this year's show weren't available, according to Weinkle, but various reports said it drew a total of about 60,000 exhibitors and visitors as recently as last year.
The projected total economic impact of WonderCon in Los Angeles is expected to total $32 million for its three-day run, according to the Los Angeles Business Journal.
WonderCon is owned by San Diego-based Comic-Con International. The company's core Comic-Con convention—about twice the size of WonderCon—is itself thought to be seeking to move from San Diego, with both Los Angeles and Anaheim as possible new locations.
Los Angeles Mayor Eric Garcetti said in a statement WonderCon could presage "future successful Comic-Con events in L.A."
WonderCon was founded 28 years ago and held at the Oakland Convention Center until 2003, when it moved to the Moscone Center before a renovation of that facility led to the shift to Anaheim.
This is an edited version of a story by Karen Jordan, web editor for the Los Angeles Business Journal, a sister publication of the Orange County Business Journal