Johnny Rockets Plans 100 Units in China
Monday, April 6, 2015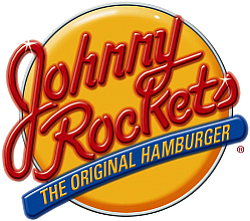 Aliso Viejo-based Johnny Rockets has signed a deal to franchise 100 restaurants in China over the next 10 years, with the first set to open next year in either Shanghai or Beijing.
The retro burger chain's agreement is with Kuala Lumpur-based AUM Hospitality Sdn Bhd, a multi-brand restaurant operator and the Johnny Rockets franchisee in Malaysia, and Shanghai-based Parkson Retail Group Ltd., which is involved in about 125 department stores in Asia, including about 60 in China.
Plans call for many of the 100 Johnny Rockets locations in China to be in Parkson-affiliated malls.
Parkson's parent company Parkson Holdings Bhd has a 60% stake in AUM.
Parkson and AUM have said they will franchise American restaurant brands in Asia and announced plans in October to open 1,500 locations of Denver-based Quiznos in China over the next 10 to 11 years.
Johnny Rockets' entry into China is driven by factors that include the growing middle class there, the franchisees' experience, and the popularity of American products overseas, said Senior Vice President of International Development Scott Chorna.
Johnny Rockets has about 320 restaurants with about $316 million in systemwide sales. About 40% of the restaurants are in 28 foreign countries that in Asia include the Philippines, Malaysia, Korea and Indonesia.
A Johnny Rockets location costs between $500,000 and $1 million to open. The international franchise fee is $60,000 with royalty and marketing fees of about 7%.
Chorna said that with discounts for multiple units the average franchise fee for the 100 units in China would be $47,000. Half the total franchisee fees for all 100 locations—about $2.5 million—is due upfront, with the rest as franchises open, according to Johnny Rockets' franchise offering documents.
Johnny Rockets is privately held by Boca Raton-based Sun Capital Partners.
Parkson Retail Group Ltd. shares list on the Hong Kong exchange. It was up about 9% in recent trading to a $5 billion market cap.