U.K. Investor Puts $14.8M in Habit
Thursday, April 2, 2015
Share this article: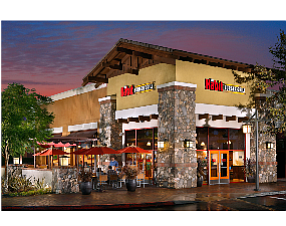 Irvine-based Habit Restaurants Inc. said in a regulatory filing March 24 that Boston-based Numeric Investors LLC, an affiliate of London-based Man Group Plc, bought about 477,000 shares of the burger chain's Class A common stock.
The shares were worth about $14.8 million based on Habit's closing share price of $30.98 on March 19, the date of the purchase according to the filing.
The beneficial ownership amounts to 5.3% of those shares, the filing said.
Habit operates about 100 fast-casual burger restaurants in several states.
It went public in November as a "controlled company"—with more than 50% of the voting power in the hands of Greenwich. Conn., private equity firm KarpReilly LLC.
KarpReilly has until recently owned about 36% of Habit's Class A common stock and 64% of the company's Class B common stock, which together equated to about 55% voting power.
Habit said last month that some shareholders would sell 5.75 million shares worth $187 million. The pending deal indicated that Habit would no longer be considered a controlled company under the Nasdaq market's corporate governance rules, a report said.