Most OC-Based Auto Brands Beat National Sales Pace in March
Thursday, April 2, 2015
Share this article: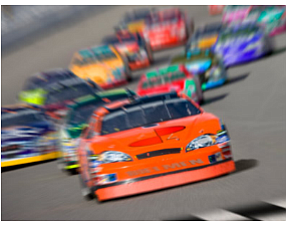 All but one Orange County-based automaker beat the relatively flat national sales pace for new vehicles in March, according to New Jersey-based market researcher Autodata Corp.
U.S. auto sales grew 0.6% last month, adding up to 1.54 million cars and light trucks, and are on pace to reach 17.15 million for the year.
Hyundai Motor America in Fountain Valley sold 75,019 vehicles nationwide—its best month ever—a 12% increase over the same period last year. The automaker's sales so far this year are up 7.5%, for a total of 172,029 cars and light trucks.
Kia Motors America Inc. in Irvine reported selling 58,771 cars and SUVs, a 7.3% uptick from a year earlier. Its year-to-date sales totaled 141,100, up 6.1%.
Mazda North American Operations' sales were down 8% with 32,123 new cars and light trucks sold in March. The Irvine-based automaker remained flat for the year, with 78,044 vehicles sold during the first three months of the year.
Cypress-based Mitsubishi Motors North America Inc. sold 9,764 vehicles, an 8.5% increase. Its year-to-date sales totaled 19,840, a 19.9% uptick over the same period last year.
U.S. auto dealers have sold 3.95 million vehicles so far this year, a 5.6% increase compared with the same 3-month period last year.