Taco Bell Japan to Open
Wednesday, April 1, 2015
Share this article: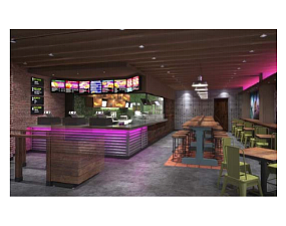 Irvine-based Taco Bell Corp. has set an April 21 opening for its first restaurant in Japan under a franchising deal with Tokyo-based Asrapport Dining Co. Ltd., according to the Wall Street Journal.
The location is planned for the Dogenzaka part of Tokyo's Shibuya district, the report said.
The district is said to be a popular shopping and nightclub area, and a center of information technology companies near one of the Tokyo's busiest railway stations.
The agreement with Asrapport was announced in late February.
Portions of the menu will have local-focused dishes such as taco meat with vegetables and rice.
Taco Bell expanded in Japan in the 1980s but later closed all non-U.S. military based locations there.
The Mexican-themed fast food chain has more than 6,000 restaurants worldwide, most in the U.S., and has said it wants to expand internationally.
Its foreign presence is eight restaurants in Korea, seven in India, four in the Philippines, and two in Saudi Arabia, a report said.
The company is part of Louisville, Ky.-based Yum Brands Inc., which also owns the KFC and Pizza Hut chains. KFC has about 1,200 locations in Japan and Pizza Hut has about 400, according to a news report.