Judge Approves Sale of Wet Seal
Wednesday, April 1, 2015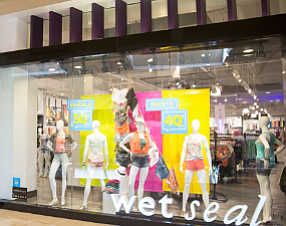 U.S. Bankruptcy Court Judge Christopher S. Sontchi today in Delaware approved the sale of Wet Seal Inc. to private equity firm Mador Lending LLC.
The affiliate of Philadelphia-based Versa Capital Management LLC surfaced as a winning bidder for Wet Seal during a multi-day auction that concluded on March 12. Mador offered $7.5 million in cash for unsecured creditors and $20 million debtor-in-possession financing, beating out Los Angeles-based investment bank B. Riley Financial Inc.'s offer of $5 million in cash and $25 million DIP financing, in exchange for an 80% equity stake.
Mador said it plans to provide $10 million in exit financing to the retailer at the close of the sale, and spend another $10 million to $15 million on a variety of obligations and liabilities.
Wet Seal filed for Chapter 11 bankruptcy in January, reporting $92.8 million in assets and $103.4 million in debts as of Nov. 1, 2014, closed 338 stores, and laid off nearly 3,700 employees. It currently operates 173 stores in 42 states.