Ingredients Developer Gets $5M Debt Funding
Tuesday, September 30, 2014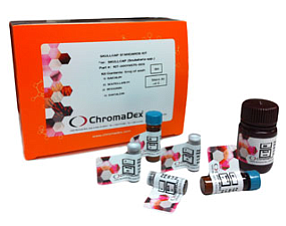 ChromaDex Corp., an Irvine-based maker of ingredients for dietary supplements, has closed a $5 million venture debt financing from Hercules Technology Growth Capital Inc.
ChromaDex Chief Executive Frank Jaksch said the money will help fund the company's operations through 2015, "as our business transitions to cash-flow positive and profitable."
Shares of the company, which trade over the counter, were up about 3.7% during morning hours, to a market capitalization of about $119.2 million.
ChromaDex, which develops and commercializes formulations of ingredients, has had net losses for the past several quarters despite growing revenues, It lost $1.7 million in the June quarter on revenues of $3.9 million.
Palo Alto-based Hercules specializes in providing loans to venture capital-backed companies, primarily those in technology-oriented industries. It has committed about $4.4 billion to companies since its inception in 2003.
Venture-debt financing provides options on converting outstanding loans into equity stakes.