Gross to Janus, Will Stay in Newport Beach
Friday, September 26, 2014
Share this article: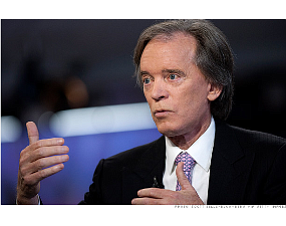 Bill Gross, founder and chief investment officer of Pacific Investment Management Co., will leave the Newport Beach-based company to join Janus Capital Group.
Gross will join Denver-based Janus Monday, and will work from an office that will be set up in Newport Beach, according to Janus.
His duties at Janus will include the recently launched Janus Global Unconstrained Bond Fund and work on Janus' global asset allocation.
Pimco Chief Executive Douglas Hodge in a statement expressed gratitude for Gross' service but noted "fundamental differences" between Gross and other leaders.
Gross said he wants to re-focus on "fixed income markets and investing" instead of running a large organization. Pimco has nearly $2 trillion in assets. Janus has about $178 billion.
Janus Chief Executive Richard Weil previously served as chief operating officer at Pimco.
Shares of publicly traded Janus were up about 30% in early trading to a market cap of $2.64 billion. Shares of Pimco parent company Allianz were down about 6% to a market cap of around $58.3 billion.