JWA Passengers, Flights Down in August
Thursday, September 25, 2014
Share this article: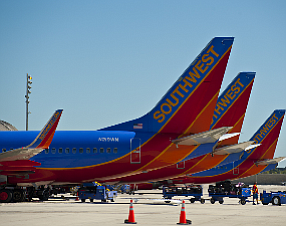 John Wayne Airport served slightly fewer passengers in August compared to the same period last year on fewer commercial flights.
About 835,000 passengers used the airport in August, down 2% from 851,000 a year earlier.
Take-offs and landings for commercial flights declined more than 6% to 6,700 in August, from about 7,150 last year.
Small craft takeoffs and landings were up 30% from 14,250 to 18,500 year-over-year.
Passenger counts on international flights declined to about 24,000 in August, down approximately 37% from a year earlier. The declines stemmed mainly from the recent move by InterJet to end service to Mexico.
The three most active airlines in August were Southwest Airlines with some 345,000 passengers, American Airlines with about 120,000 and United Airlines with about 117,000.