Ackman Threatens Suit on Allergan Buy
Tuesday, September 23, 2014
Share this article: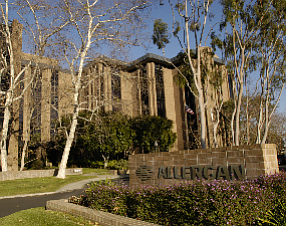 Activist investor Bill Ackman has threatened to sue Allergan Inc. if the Irvine-based drug maker goes ahead with an acquisition of Salix Pharmaceuticals Ltd. in a deal that doesn't require a vote of Allergan shareholders.
Allergan is reportedly in advanced discussions on a buy of Salix after turning down a buyout offer from Actavis PLC, according to various reports.
Allergan's acquisition of Salix could thwart a hostile bid valued at around $50 billion from Canada-based Valeant Pharmaceuticals International Inc. and Ackman's Pershing Square Capital Management LP.
Allergan could announce an all-cash deal for Raleigh, N.C.-based Salix this week or early next, according to recent reports.
Allergan responded to Ackman's letter by saying its board "is well aware of its fiduciary obligations and, in that context, is focused on enhancing value for all stockholders." An Allergan spokesperson said the company's board "continues to conclude that Valeant's bid for Allergan is grossly inadequate and substantially undervalues Allergan."
New Jersey-based Actavis, meanwhile, is reportedly still interested in buying Allergan through a friendly deal and would keep Allergan's research and development intact—something that Valeant has said it would cut.
Allergan's shares were up nearly 3% to about $171 and a market capitalization of $50.8 billion.
Valeant's shares were up about 0.3% to $116.52, which put the value of its cash-and-stock offer for Allergan at about $50.1 billion.
Salix's shares were up nearly 6% to about $168.81 and a market capitalization of nearly $10.8 billion.