TTM Buys Rival
Monday, September 22, 2014
Share this article: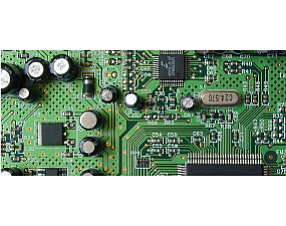 Costa Mesa-based printed circuit board maker TTM Technologies Inc. today announced it will acquire Viasystems Group Inc. in a $927 million deal.
The transaction, expected to close in the first half of next year, must be approved by shareholders of the St. Louis-based manufacturer.
The deal calls for TTM to purchase all of the outstanding shares of its top U.S. rival for $11.33 in cash per share and offer shares in a combined value of about $368 million, as well as assume Viasystem debt of nearly $560 million.
The similarly-sized companies combined would be by far the largest printed circuit board maker in the U.S. and among the biggest in the world, with about 30,000 employees and 28 manufacturing plants worldwide serving the automotive, aerospace and defense, medical, industrial, cellular phone, and networking/telecom markets.
The combined revenue of both companies in the twelve months through June was $2.5 billion, with an adjusted profit of about of $300 million.
TTM expects to finance the cash portion of the deal with a new $1.3 billion senior secured credit loan, as well as by refinancing debt at each company and providing liquidity for working capital and general corporate purposes.
Investors didn't welcome the news, sending TTM shares down 3.5% in early afternoon trading to a market value of about $584.2 million.