Unemployment Rate, Jobs Fall
Friday, September 19, 2014
Share this article: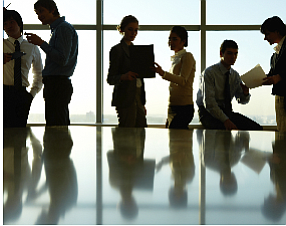 Orange County's unemployment rate dipped to 5.4% in August despite a decrease of 1,900 jobs over the month.
That compared with 5.8% in July and 6.4% last August.
The county had 1,470,300 jobs, about 1% more than a year earlier, according to the state Employment Development Department.
Last month's overall job loss was led by the government sector, which combined for 3,900 cuts. About 90% of those were in local government education, "primarily due to summer recess cutbacks," the state agency said. OC now had 136,100 government jobs, about 3,100 fewer, or 2.2% less, than a year earlier.
The trade, transportation and utilities sector lost 600 jobs, with 400 coming from retail trade. The sector had 254,100 jobs, up nearly 1% from a year earlier.
The educational and health services sector lost 400 jobs for a total of 186,500. The sector has grown about 3% over the past year.
The number of leisure and hospitality jobs fell by 300 as an increase of 900 jobs in accommodation and food services was offset by a loss of 1,200 jobs in arts, entertainment and recreations. The state agency attributed the cutbacks to seasonal layoffs following the tourist season.
The biggest employment gain came in the construction sector, which added 1,600 jobs. OC had 84,000 construction jobs, up about 4,500, or by 5.7%, from the year-earlier total.
Local manufacturing jobs increased by 400 for a total of 158,300, up nearly 1% from a year earlier.
Financial services firms also added 400 jobs, reaching 109,100, down by 4,200, or nearly 4%, from a year earlier.
The unemployment rate in California was 7.4%, down from 7.9% in July and 8.9% last August.
Nationwide, the rate was 6.3%, down from 6.5% and July and 7.3% a year earlier.