Avanir Shares Up on Positive Trial Data
Monday, September 15, 2014
Share this article: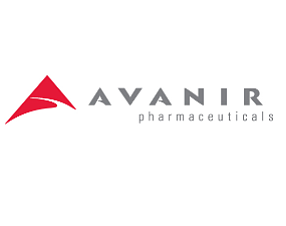 Aliso Viejo-based Avanir Pharmaceuticals Inc.'s shares rose today on positive clinical trial results for a potential Alzheimer's disease treatment.
The drugmaker's shares were up 75% to a market value of about $2 billion in early afternoon trading.
Avanir said in a news release that a second-phase clinical trial for its AVP-923 drug candidate showed significantly reduced agitation in Alzheimer's patients who received the drug.
AVP-923 is also known as Nuedexta and is Avanir's primary drug. Nuedexta is used to treat psuedobulbar affect, a disorder that results in uncontrollable laughing or crying.