Innocean Lands Energy Account
Thursday, September 11, 2014
Share this article: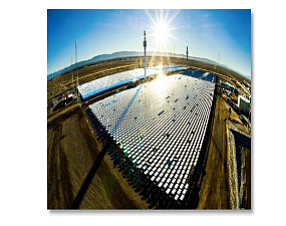 InnoceanUSA has branched beyond mainstay client Hyundai Motor America Inc. with the addition of Houston, Texas-based NRG Energy Inc. to its growing roster of nonautomotive accounts.
"At Innocean, we're eager to apply our talent, creativity and ingenuity to help redefine how the American audience understands and consumes energy," Brad Fogel, the Huntington Beach-based ad agency's chief operating officer, said in a statement.
Innocean's first assignment as agency-of-record for the energy firm, which didn't disclose its advertising budget, includes a "360-degree campaign" highlighting NRG's partnership with the Philadelphia Eagles. The campaign launched during the NFL's opening weekend and features two TV commercials as well as radio, outdoor and digital ads.
Innocean ranked No. 3 on the Business Journal's list of Orange County-based agencies with an estimated $46.4 million in 2013 revenue and 280 employees. It has handled Fountain Valley-based Hyundai's ad account for five years.
The agency recently added other nonautomotive clients, such as New York-based dairy product manufacturer Alpina Foods.