Wet Seal Shares Fall on Q2 Loss
Wednesday, September 10, 2014
Share this article: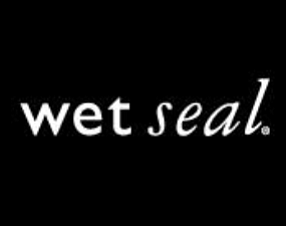 Shares of the Wet Seal Inc. dropped 10% to 61 cents and a market value of $52.1 million in after-hours trading on Wednesday after the teen and contemporary retail chain reported a bigger-than-expected second quarter loss.
The Foothill Ranch-based company posted net revenue of $121.2 million, down 11.6% from $137.2 million it had in the year-earlier quarter.
It also reported a net loss of $22 million, or 26 cents per share, versus net income of $1 million, or 1 cent per share, for the same period last year. Analysts expected $123.8 million in revenue and a loss of 9 cents per share for the quarter.
Wet Seal's e-commerce business was up 11.4%. Its same-store revenue declined 12.4%, which included an 11.1% drop at Wet Seal brand stores, and a decline of 22.8% at its now-defunct Arden B stores.
Wet Seal now has about 529 stores in 47 states and Puerto Rico, after opening four and closing two Wet Seal stores during the quarter. It also closed three Arden B stores.
The company said it expects to shutter 48 Wet Seal locations this year, including 15 former Arden B shops that are operated temporarily as Wet Seal or Wet Seal Plus stores.
"Our second-quarter results were impacted by underperformance in several merchandise categories, ongoing weakness in mall traffic and the challenging promotional environment," said Ed Thomas, company's chief executive, whose first day on the job was Monday. Thomas worked for Wet Seal in the same role from 2007 to 2011 and as a president, chief operating officer and a director of the company from 1992 to 2000. "I am pleased to be back at Wet Seal. I plan to move quickly to analyze the business and develop an action plan to restore growth. In fact, those steps are already in motion."
The company's guidance for third quarter includes a per-share loss in the range of 22 cents to 28 cents. It also said it anticipates the e-commerce and same-store sales to decline in double digits.
Wet Seal received a warning from the Nasdaq exchange, which said the company's stock could be delisted unless it reaches $1 or more and trades above the threshold for 10 consecutive days before Feb. 17.