UCI Merage School Debuts in U.S. News Ranks
Wednesday, September 10, 2014
Share this article: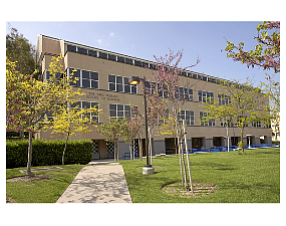 The University of California-Irvine Paul Merage School of Business is ranked No. 39 in the country for best undergraduate business programs, according to U.S. News and World Report.
Schools were ranked by peer assessment surveys conducted earlier this year.
Because of an error the school's ranking will not appear in the published guidebook for business schools, UCI said, but will be in online lists.
The Merage School started in fall 2008 and has graduated three classes of undergraduate students.
Merage received 9,500 applications for 150 spots in the program this year, UCI said.
UCI overall ranked No. 42 among 1,600 colleges nationally, up from No. 49.
Among public universities the school was No. 11, up from No. 14.