Telogis Gets Funding From VC Firm of Ford Motor Chairman
Wednesday, September 10, 2014
Share this article: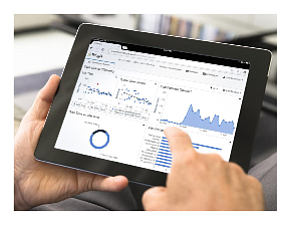 Aliso Viejo-based software maker Telogis Inc. has secured a strategic investment from a Detroit venture capitalist firm co-founded by William Clay Ford Jr., the executive chairman of Ford Motor Co. and the son of the owner of the Detroit Lions.
The value of the investment by Fontinalis Partners LLC wasn't disclosed.
Telogis uses GPS and software to help companies with large fleets of delivery trucks create better routes, track shipments and deliveries, manage mobile workforces, and optimize work flow.
The company turned heads toward the end of last year when it raised $93 million in a Series A funding round led by Menlo Park-based investment firm Kleiner Perkins Caufield & Byers. The investment was believed to be the largest any OC company received in a funding round last year.
Telogis' first significant deal came in 2011 when it embedded its telematic software in Ford's commercial trucks and vans, allowing its fleet customers to manage vehicles remotely through a website.