Startup Raises $5M, Enters VR Deal
Wednesday, September 10, 2014
Share this article: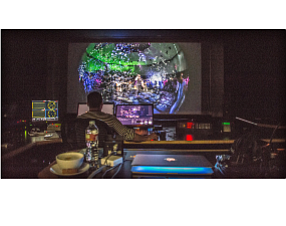 A Laguna Beach startup that specializes in virtual reality content has raised $5 million from private investors and entered a partnership with Oculus VR Inc. and Samsung in one of the latest developments to hit technology's hottest emerging consumer segment.
NextVR will supply ultra high-definition, three-dimensional virtual reality technology and content to create 360-degree video in Samsung's new Gear VR headset, which was introduced last week at the IFA electronics show in Berlin.
The headset is powered by Irvine-based Oculus, which Facebook Inc. acquired in July for $2 billion.
NextVR's patented video-capture technology allows users to experience entertainment such as sporting events, concerts and travel destinations from anywhere in the world.
Its first funding round was backed by investors in the U.S., Hong Kong and China.