Wozniak to Speak at NAMM
Monday, September 8, 2014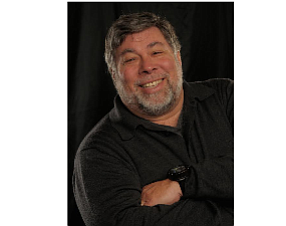 Apple Computers co-founder Steve Wozniak will speak at the National Association of Music Merchants show in Anaheim in January, the association said.
Wozniak—known popularly as "Woz"—will discuss creativity, innovation, technology and music with NAMM President and Chief Executive Joe Lamond during the event, which is slated for Jan. 22 to 25, the group said.
The NAMM global music products show is the largest annual event at the Anaheim Convention Center, with about 95,000 registrants, according to the Anaheim/Orange County Visitor and Convention Bureau.
It's been held in Anaheim for 37 years, the bureau said.
NAMM represents about 9,200 companies in 99 countries, the Carlsbad-based trade group said.
Wozniak is credited with designing the Apple I and Apple II for Apple Computers, co-founded with Steve Jobs and Ronald Wayne in 1976 in Cupertino. Apple Computers was the precursor to Apple Inc.