El Pollo Loco Parent Reports Higher Earnings in Q2
Thursday, September 4, 2014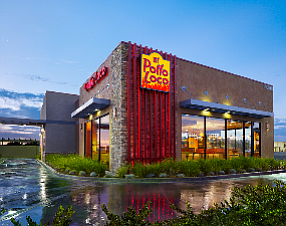 Costa Mesa-based El Pollo Loco Holdings Inc. reported net income of $6.6 million and 21 cents per share for its second quarter ended June 25, 2014, compared to $410,000, or 1 cent per diluted share in the same period last year.
Total revenue for the quick-serve chicken griller increased 6.3% to $86.9 million.
Same-store sales increased 5.4% from quarter to quarter—5.9% at franchised restaurants and 5% at company-owned locations.
Its stock closed up 1.2% today at $34.79, prior to its quarterly report.
Its shares rose an additional 4% to $36.13 in afer-hours trading Thursday, for a market cap of about $1.4 billion but settled back at midday trading Friday to $35.62 and a market cap of $1.3 billion.