Disneyland-Area Hotel Sold for $32.5M
Thursday, September 4, 2014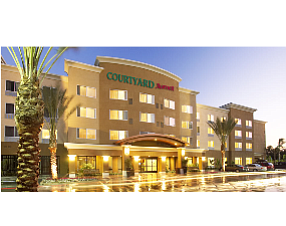 Chesapeake Lodging Trust said it sold the 153-room Courtyard Anaheim at Disneyland Resort for $32.5 million, or about $212,000 per room.
Chesapeake bought the hotel in July 2010 for $25.0 million or $163,000 per room, according to reports. The $32.5 million sale price represents a 7.1% trailing twelve month NOI cap rate for the Trust.
Chesapeake is a publicly traded real estate investment trust in Annapolis, Md.
The hotel is on South Harbor Boulevard near Orangewood Avenue, about a mile from Disneyland.
Chesapeake expects to close the sale within 45 days.
The REIT owns about 20 hotels with about 6,000 rooms mainly in business and convention markets in eight states and Washington, D.C., according to a statement, which did not identify the buyer of the Anaheim hotel.