Alliant Expands with Buy in Spokane
Thursday, September 4, 2014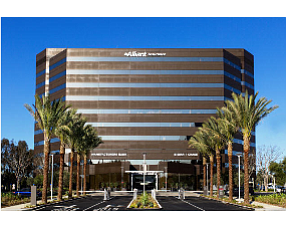 Newport Beach-based Alliant Insurance Services Inc. has acquired Moloney + O'Neill in Spokane, Wash. on undisclosed terms.
Moloney, which has another office in Coeur d'Alene, Idaho, provides various insurance services including property and casualty, employee benefits, and life and disability.
Alliant said Moloney will keep its name and operate as part of Alliant Americas, a division launched in January to focus on midsized businesses through acquisitions and investments. No changes are expected to Moloney's leadership team, including President John Moloney.
Alliant, which is owned by New York-based investment firm Kohlberg Kravis Roberts & Co., is one of the biggest insurance brokers in the U.S., with about $551.6 million in 2013 revenue. It's also the perennial No. 1 company on the Business Journal's annual list of top insurance brokers in OC ranked by revenue generated by the local offices. Alliant's Orange County operations accounted for $65 million in 2012, the latest figure available.
The Moloney acquisition is expected to add about 100 employees to Alliant's total work force of nearly 1,700. Alliant's OC employee count comes to about 190 and won't be affected by the deal.