$21M Round for Mazzo-Led Device Company
Thursday, September 4, 2014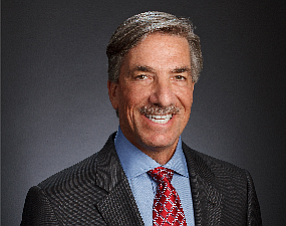 Irvine-based medical device company AcuFocus Inc. has received $21 million in new venture funding.
A number of the company's existing investors participated in the recent round, including Versant Ventures, an investment firm with offices in Newport Beach and San Francisco; SV Life Sciences, a Boston-based venture capital firm; the Carlyle Group in Washington, D.C.; and Medtronic, a Minneapolis-based medical technology company.
AcuFocus, which aims to treat age-related loss of near vision, said it plans to use the money to support international business strategies, along with research and development projects.
The latest funding brings the total amount of venture capital support for the company to about $86 million. AcuFocus' previous round in 2011 drew $65 million from a group of seven investors.
AcuFocus is headed by Chief Executive Jim Mazzo, a healthcare-industry veteran.
Mazzo spent 22 years with Allergan Inc. in Irvine, where he led the 2002 spinoff of its medical device division into Advanced Medical Optics Inc. He served as chairman and chief executive of Advanced Medical, which was sold in 2009 to Abbott Laboratories for $2.8 billion.
Mazzo currently serves as operating partner at Versant Ventures, which holds AcuFocus in its portfolio.