Wet Seal Plunges on Q3 Outlook; Share Offerings
Wednesday, September 3, 2014
Share this article: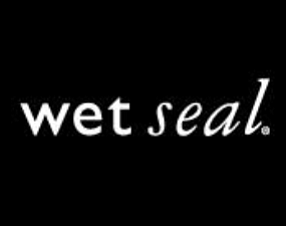 Trading in shares of Foothill Ranch-based Wet Seal Inc. was halted for several hours after the market opened today.
Trading resumed after the company offered third quarter guidance below analysts' consensus and said it would privately sell $18.5 million in stock to institutional investors and offer $25 million to $30 million in new stock to current shareholders in coming months.
Wet Seal said it expects a loss of 10 cents to 15 cents per share in the third quarter.
Analysts had expected nine to 12 cents loss per share for the third quarter.
Shares of the retailer—which operates 531 stores in 47 states and Puerto Rico with $530 million in sales in 2013—plunged 22% to 82 cents and a market cap of $69.3 million on heavy trading.
The private placement is for between 80 cents and $1.01 per share, subject to conditions. Wet Seal can cancel the placement if the share price falls below 80 cents in the 15 trading days before the sale.
The $25 million to $30 million in new stock is slated to go out as a rights offering to current shareholders and is separate from the private placement.
The total the company hopes to raise is the sum of both.
Shares closed slightly higher yesterday at $1.05 on 1.93 million shares traded for a market cap of $88.7 million on news that its Chief Executive John Goodman had left the company and would be replaced by former Chief Executive Edmond Thomas.
Wet Seal reports second quarter earnings September 10 after markets close.