Thomas Back at Helm of Wet Seal
Tuesday, September 2, 2014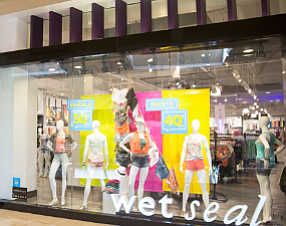 Foothill Ranch-based Wet Seal Inc. Chief Executive John Goodman left the company August 26 and was replaced by former Chief Executive Edmond Thomas, according to regulatory filings.
Goodman was named to lead Wet Seal in January 2013. Thomas led Wet Seal from October 2007 to January 2011. He was most recently a partner at Greenwich, Conn.-based private investment firm KarpReilly LLC.
Wet Seal operates 532 stores in 47 states and Puerto Rico with $530 million in sales in 2013.
Goodman will receive a $819,200 in severance pay and forfeit 337,953 restricted stock units, the filing said. Thomas will receive a base salary of $975,000, a signing bonus of $75,000 and 4 million restricted stock units based on performance and vesting over time.
Wet Seal said in late August that it had been warned by Nasdaq about a possible delisting of its stock, if the share price did not rise above $1 for 10 consecutive days by February 17.
The company's stock has fallen from $4 in October to a closing today at $1.05 and a market cap of $88.7 million.