Kia Adds to EV Charging Network
Tuesday, September 2, 2014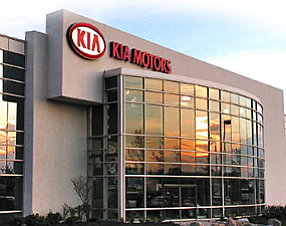 Irvine-based Kia Motors America plans to add 17 "fast-charging" electric vehicle charging stations to its 198 in California to support the Kia Soul EV that goes on sale later this year.
The company's charging stations are in partnership with San Francisco-based Greenlots. Kia said the new stations bring an empty Soul EV battery to 80% full in 33 minutes.
Kia owners get access to the charging system and information on locations. There are also home charging systems available that take five to 24 hours to recharge a battery, the company said.
The 2015 Soul EV will be Kia's first all-electric, zero-emissions car to be sold in the U.S.