Philharmonic Society Names Director
Friday, October 31, 2014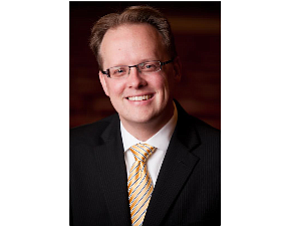 The Irvine-based Philharmonic Society of Orange County named John Mangum its new president and artistic director.
He succeeds Dean Corey, who retired in June after 21 years leading the Philharmonic.
The society presents concerts by bringing orchestras and artists to Orange County venues. Groups such as orchestras from Vienna and Berlin and artists that include Cecilia Bartoli and Renée Fleming have come to perform here through the society. The Irvine Barclay Theatre and the Segerstrom Center for the Arts are its main venues. The society was founded in 1954.
Mangum was most recently with the San Francisco Symphony, where he worked with Michael Tilson Thomas on productions by Bartók and Debussy, and a concert performance of West Side Story.
He's also worked with the New York Philharmonic and the Los Angeles Philharmonic.
The society also named several new board members including Kimberly Dwan Bernatz, a senior vice president with First American Trust, and former Laguna Niguel Mayor Gary Capata.