Chapman Film School in Top Five
Wednesday, October 29, 2014
Share this article: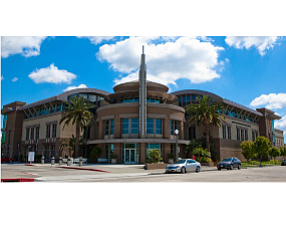 The Dodge College of Film and Media Arts at Chapman University cracked another film school list, coming in at No. 4 on the College Factual ranking of the 10 best U.S. film schools.
In July, the Hollywood Reporter ranked it No. 7 out of 25 based on 2,300 ballots from the film industry and the schools involved.
According to a news report, the new list focuses on more business-centric metrics, including graduation rates, student loan defaults and average starting salary.
The report noted the quality of Chapman's 24-hour facilities and said graduates earn an average starting salary of $34,000 and a mid-career salary of $70,000.
Only the film schools at the University of Southern California, New York University, and the University of California-Los Angeles beat Chapman in the ranking.
Six of the top seven schools were in California. Also in the top 10 were two schools in New York and one each in Washington, D.C. and Connecticut.