Boot Barn Sets IPO Price
Wednesday, October 29, 2014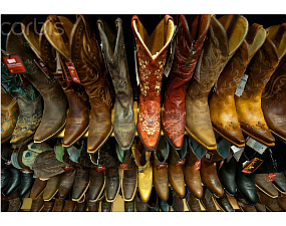 Boot Barn Holdings Inc. has priced its initial public offering of 5 million shares of its common stock at $16.
Shares of the Irvine-based western apparel and footwear retailer will be listed on the New York Stock Exchange and will trade under the ticker symbol "BOOT" beginning on Oct. 30.
"We estimate that we will receive net proceeds ... of approximately $66.9 million," said the company's September filing with the Securities and Exchange Commission. "We intend to use all of the net proceeds from this offering to repay a portion of our existing term loan facility, including applicable prepayment penalties and fees."
Boot Barn, founded in 1978, is part of the portfolio of Los Angeles-based private equity firm Freeman Spogli & Co. The investment firm acquired its shares of Boot Barn in 2011 from Marwit Capital, a Newport Beach-based private equity firm, which acquired the retailer in 2007.
Freeman Spogli is expected to own about 71% of Boot Barn's common stock after the IPO, the company's SEC filing said.
Boot Barn had $281 million in sales for the year through June.