Valeant Might Up Bid; Allergan Beats the Street
Monday, October 27, 2014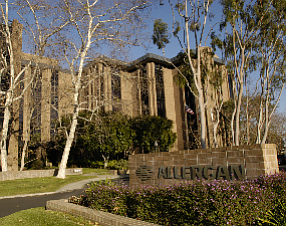 Valeant Pharmaceuticals International Inc. said today it would be willing to raise its hostile takeover bid for Irvine-based Allergan Inc. to $200 a share.
Separately this morning Allergan reported third-quarter financial results that surpassed analyst expectations.
Quebec, Canada-based Valeant's and investor Bill Ackman's Pershing Square Capital Management LP in New York had previously said they would be willing to pay about about $58 billion, or $195 a share.
A formal bid of $200 would be worth $59.4 billion.
The possible new price came by letter to Allergan's board and, while not offering specifics, said the hiked offer would come from added "consideration" and an expected rise in Valeant's stock price.
Allergan said in a statement that Valeant's letter was meant to "distract investors from Allergan's outstanding third-quarter results."
The Botox maker posted adjusted profit of $540.1 million, above analysts' average expectations of $491.5 million. Quarterly revenue grew 17% to $1.82 billion. Wall Street had expected $1.77 billion.
Allergan said Botox sales were up 15%, while eye drug sales were up 14%.
The company also offered a forecast for the current quarter, saying its profit could come in at $546.1 million to $555.2 million. Wall Street has forecast Allergan's fourth-quarter profit at $436.9 million.
Both drug makers' shares were flat in morning trading. Allergan's shares had a market capitalization of $55 billion while Valeant's shares were at $43.5 billion.