Pac Merc Narrows Q3 Loss
Friday, October 24, 2014
Share this article: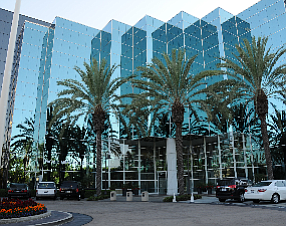 Costa Mesa-based Pacific Mercantile Bancorp narrowed its third-quarter loss to $693,000, versus a loss of $1.4 million in the same quarter a year earlier.
The parent company of Pacific Mercantile Bank attributed the recent loss to "discontinued operations related to the final wind down of our mortgage banking business" as well as to "a loss on the sale of real properties acquired by or in lieu of loan foreclosures."
The bank for about two years has been working to exit the wholesale and consumer mortgage origination businesses.
Pacific Mercantile had $7.9 million in net interest income in the recent quarter, up about 2% year-over-year.
Noninterest income rose 53% to $768,000, thanks in part to gains from sale of Small Business Administration loans, which were offset by a loss of $317,000 in connection with other real estate owned.
Pacific Mercantile grew its total assets over the past year by 15% to $1.1 billion in assets as of Sept. 30.
Nonperforming assets accounted for 2.6% of total assets, versus 3% a year earlier.
The bank had about $806.5 million worth of loans at the end of the quarter, up about 10% from $735.2 million a year earlier.
Total deposits reached $882.4 million, 23% of which was non-interest bearing. A year earlier, deposits totaled $697.3 million, with 28% non-interest bearing.
Chief Executive Steven Buster said the bank is "nearing the conclusion of our balance-sheet cleansing process," and that its "transition to a relationship-oriented commercial banking model is progressing well, and we are steadily attracting new commercial customers to the bank."