El-Erian Backs Costa Mesa Startup
Friday, October 24, 2014
Share this article: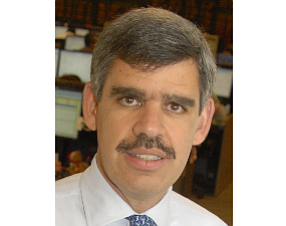 Mohamed El-Erian, former chief executive of Pacific Investment Management Co., has joined Costa Mesa-based startup Payoff Inc. as an investor and board member.
Payoff is a consumer-focused lender, which aims to help individuals manage their debt.
The company was founded in 2009 by Scott Saunders, who serves as chief executive. It recently moved to Costa Mesa from Long Beach and has about 50 employees.
El-Erian left Newport Beach-based Pimco early this year and has been serving as chief economic adviser of Allianz, the Munich, Germany-based parent of Pimco.
Other individual investors in Payoff include Bill Cvengros, who served as chief executive of Pimco Advisors Holdings LP from 1994 to 2000, when Allianz completed its acquisition of Pimco.
Institutional investors in Payoff include Great Oaks Venture Capital in New York and SparkLabs Global Ventures in Palo Alto.