Edwards Beats Estimates
Thursday, October 23, 2014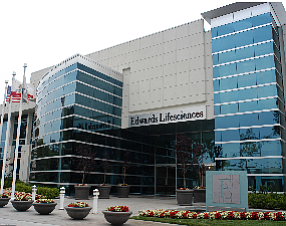 Irvine-based Edwards Lifesciences Corp. after markets closed Thursday posted third-quarter financial results that exceeded expectations, and the stock continued to rise on Friday.
Its shares were flat in trading Thursday with a market value of $11.2 billion but rose 3% in after-hours trading, and were up 11% in recent trading Friday to about $117 and a market cap of $12.4 billion.
The heart valve maker said its profit came in at $94.6 million, up 23% from a year ago and above analysts' estimates of $76.3 million.
Edwards' third-quarter revenue rose 22.6% to $607.4 million, compared with Wall Street forecasts of $543.8 million.
The company also gave a forecast for the current quarter. It could see a profit of $94.4 million to $100.7 million, based on a Business Journal extrapolation. Analysts expect Edwards' profit to come in at $100.7 million.