BJ's Up on Q3
Thursday, October 23, 2014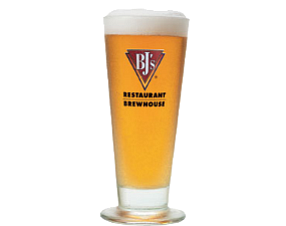 Shares of Huntington Beach-based BJ's Restaurants Inc. rose sharply after hours Thursday on third-quarter results, and continued to rise in midday trading Friday.
The restaurant operator's stock was up 10% after markets closed and has more than doubled those gains to 25% in midday trading Friday, to a per-share price of $41.47 and a market capitalization of $1.2 billion.
BJ's reported revenues were up 9.7% to $206.5 million in its third quarter, compared with the same period a year earlier. Net income was up 77.7% to $6.5 million.
Most gains were from cost savings: same-store sales were flat, and average checks were lower.
The company has been cutting costs under several initiatives, including a redesigned restaurant that costs 20% less to build—$4 million compared with $5 million—growing overall margins to 17.6% from 16.3% year-over-year.
BJ's said it opened three of these new restaurants in the quarter.
The company also repurchased about 1.7 million shares for $61.6 million in the quarter. Overall it has retired $71.4 million worth of stock since April under a $150 million repurchase program.