Mazda New SXSW Sponsor
Wednesday, October 22, 2014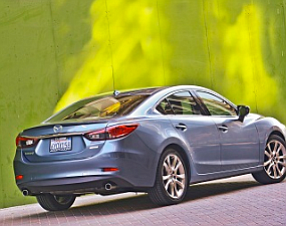 Mazda North American Operations has signed on as the official automobile sponsor of the South by Southwest Music Conference and Festival in Austin, Texas for the next three years.
"After spending time at last year's SXSW in Austin, we knew it was the right fit for the Mazda brand and were eager to expand upon our presence moving forward," Russell Wager, the Irvine-based automaker's vice president of marketing, said in a statement. "Music, film and technology are passion points for Mazda customers and our official partnership with the festival will allow us to connect with them on a deeper level, in one of the most forward-thinking environments around."
The price of the top-level "Super Sponsor" deal is estimated at $500,000 per year. The automaker didn't give details of its planned presence. Prior SXSW Super Sponsors placed their marketing materials on the festival's social media platforms and website, inside the Austin Convention Center and at other venues throughout the festival.
SXSW will be held March 13 to March 22. Other Super Sponsors include Miller Lite, Esurance, AT&T Inc. and Monster Beverage Corp.