Wet Seal to Cut Workforce
Tuesday, October 14, 2014
Share this article: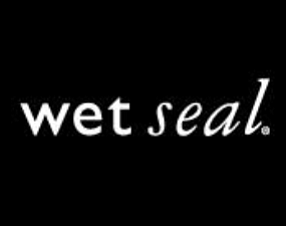 The Wet Seal Inc. said it's "begun the initial steps" to reduce its overall cost structure.
The teen apparel retailer is eliminating 78 filled and open positions. The reductions include 66 positions at the company's Foothill Ranch corporate office, a 24% decrease in headcount, and 12 positions at the store management level, a 20% drop.
Company said the layoffs will generate $5.7 million in savings beginning in the fourth quarter. It said it also expects to gain an additional $1.3 million in annualized cost savings "associated with the implementation of operating efficiencies across the organization, primarily focused on its distribution center."
"We have quickly begun to develop an action plan to stabilize the business, restore Wet Seal to profitable growth and create long-term value for our shareholders," Wet Seal Chief Executive Ed Thomas said in a statement. "While always a difficult decision to make, aligning our workforce to our current needs was one of the first steps in this process."
Company management has taken "a deep dive across the organization," to identify ways to save and "reduce operating costs," Thomas said. "We are moving swiftly to evaluate the entire organization and develop a strategic plan centered around enhancing our merchandising and marketing initiatives, building our e-commerce business and continuing to focus on cost savings opportunities. That said, the changes we plan to make to our merchandising and brand positioning will not be fully reflected in our stores and online until the first quarter of fiscal 2015."
The company said it expects a third-quarter loss per share of approximately 28 cents, instead of a range of 22 cents to 28 cents as it forecasted earlier, and comparable store sales, including e-commerce, to decline "in the high teens."
Wet Seal, which operates 531 stores in 47 states, said on Aug. 21 that it had been warned by Nasdaq about a possible delisting of its stock if the share price did not rise above $1 for 10 consecutive days by February 17.
The company's stock has fallen from $4 in October 2013 to a closing today at 48 cents and a market capitalization of $40.6 million.
Steven Benrubi resigned from his post as Wet Seal executive vice president and chief financial officer earlier this month. He will stay on until Dec. 1. A search for a new chief financial officer has begun.