Island Hotel Opens Foodie Space
Monday, October 13, 2014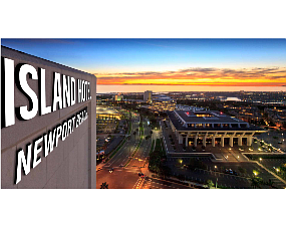 The Island Hotel Newport Beach plans to open Market Place, its retail craft food and drink offering inside the hotel, this week.
The Irvine Co.-owned property said it will sell baked goods from the hotel's pastry chef, prepared foods from the hotel's restaurants, Illy Coffee, retail juice from Santa Ana-based Nekter Juice Bar, and wines and beer including Provenance Merlot and Firestone Union Jack.
Apart from the coffee—brewed onsite in a coffee bar—the products are packaged for take-out rather than sit-down eating.
"These are fresh food items to go," said spokesperson Marla Malkin. "For the most part, it's retail."
She said the offering is similar to a Whole Foods deli or the store-version of a food hall.
Malkin said the hotel expects to serve guests staying on the property as well as businesses and apartment dwellers nearby.
The work is part of an ongoing investment in the hotel that began last year with renovating 23,000 square feet of meeting space, as well as the new Oak Grill and Aqua Lounge restaurants that opened in June.