Irvine Ad Tech Firm Merges
Monday, October 13, 2014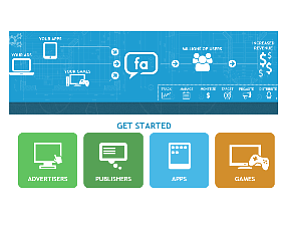 Future Ads LLC, an Irvine-based advertising technology company, said it will merge with Jersey City, N.J.-based Kitara Media Corp., which focuses on video advertising.
The transaction is expected to close by Dec. 31. Future Ads' equity holders will own 53% of the stock of the combined company and will receive an undisclosed amount of cash at closing.
Jared Pobre, Future Ads' founder and chief executive, will become chairman of the board of the new company, and Kitara's chief executive, Robert Regular, will serve in the same role.
"Our assets and teams are complementary and the combination will strengthen our ability to drive outstanding advertiser performance, as well as financial results," Pobre said in a statement.
The combined company will change its name and apply for a listing on the Nasdaq stock market once it meets all listing criteria, according to a press release.
Kitara, which is traded over the counter, has a market value of about $67 million. Future Ads' projected revenues for 2014 are $90 million, according to the company.